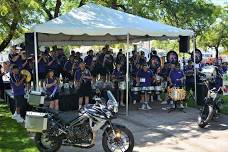 The Gladstone Community Festival (formerly the Chautauqua Festival) effectively began in 1894. Now, 125 years later, the event's goal remains the same: bring the community together.
Guaranteed fun! Everybody loves a parade (Saturday morning at 10am). Check out the pickleball tournament. Live music throughout the weekend. Have some old-fashioned summertime fun.
Many thanks to organizers (Gladstone/Oak Lodge Rotary) and volunteers for bringing our community together to celebrate the connections and traditions of Gladstone.